RadioEins 15th Birthday Celebration
25 August 2012
Brevity is the soul of wit… LUCKY TRIMMER presents a one-time open air edition for the RadioEins Birthday Celebrations at Park am Gleisdreieck! For this special event, LUCKY TRIMMER offers a performative walk with dance, theatre and video works by Berlin artists that spread across different stations throughout the park scape.
Featuring
Jessy Tuddenham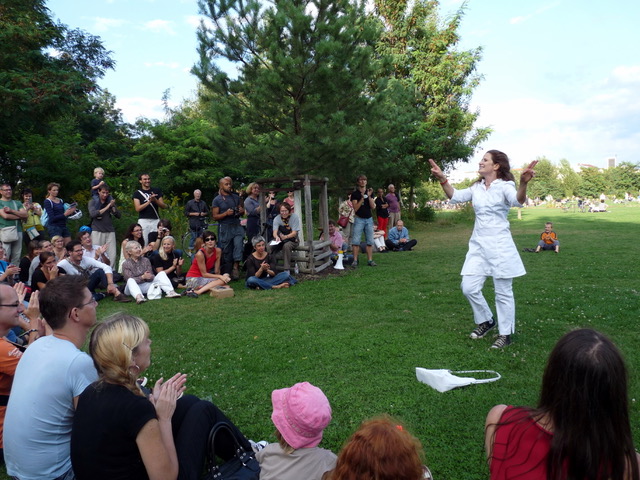 Jessy & Lei present…Jessy!
How to present a contact-improvisation duet with only one performer?
Choreography // Jessy Tuddenham
Performance // Jessy Tuddenham
Yukihiro Taguchi
Moment- Performatives Spazieren
Video installation in which planks of wood are set in motion / stop-motion with 2500 photos
Videographer // Yukihiro Taguchi
Music // Composed by Oliver Frick, played by the ensemble cross.art (Saeko Takayama, Violin; Junko Yamamoto, Piano; Sun-Min Shim, Percussion)
Sonya Levin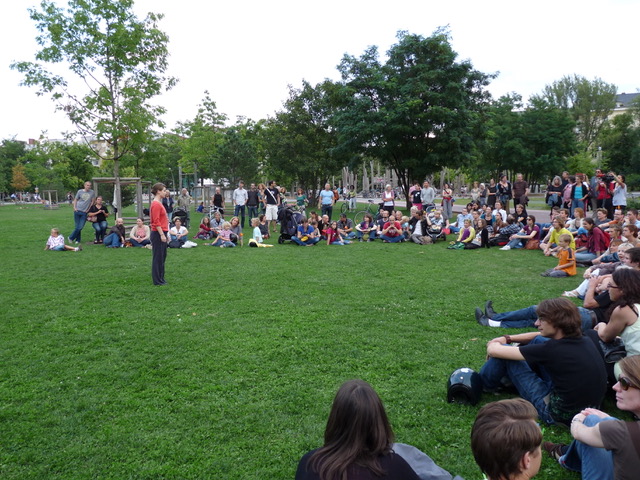 The Day Before
A little piece, a smile, a feeling for the moment that happened before
Choreography // Sonya Levin
Performance // Sonya Levin
Music // Yesterday, The Beatles
Ini Dill & Thomas Jacoby
They Survived
Choreography // Ini Dill & Thomas Jacoby
Performance // Ini Dill & Thomas Jacoby
Music // 'Salterello', Micrologus; 'Salve Regina in F minor', Pergolesi
Costumes // Ini Dill
Support // Mime Centrum Berlin, Tanzfabrik Berlin e.V., Tanzprobebühne Marameo
Thomas Jeker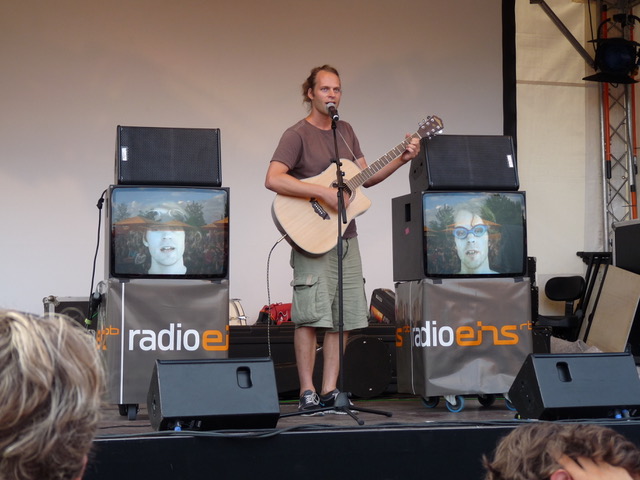 Visch&Fogel
An intricate love conundrum between a Fish and a Bird
Performance // Thomas Jeker
Music // fish&bird by Tom Waits, arr. by Thomas Jeker